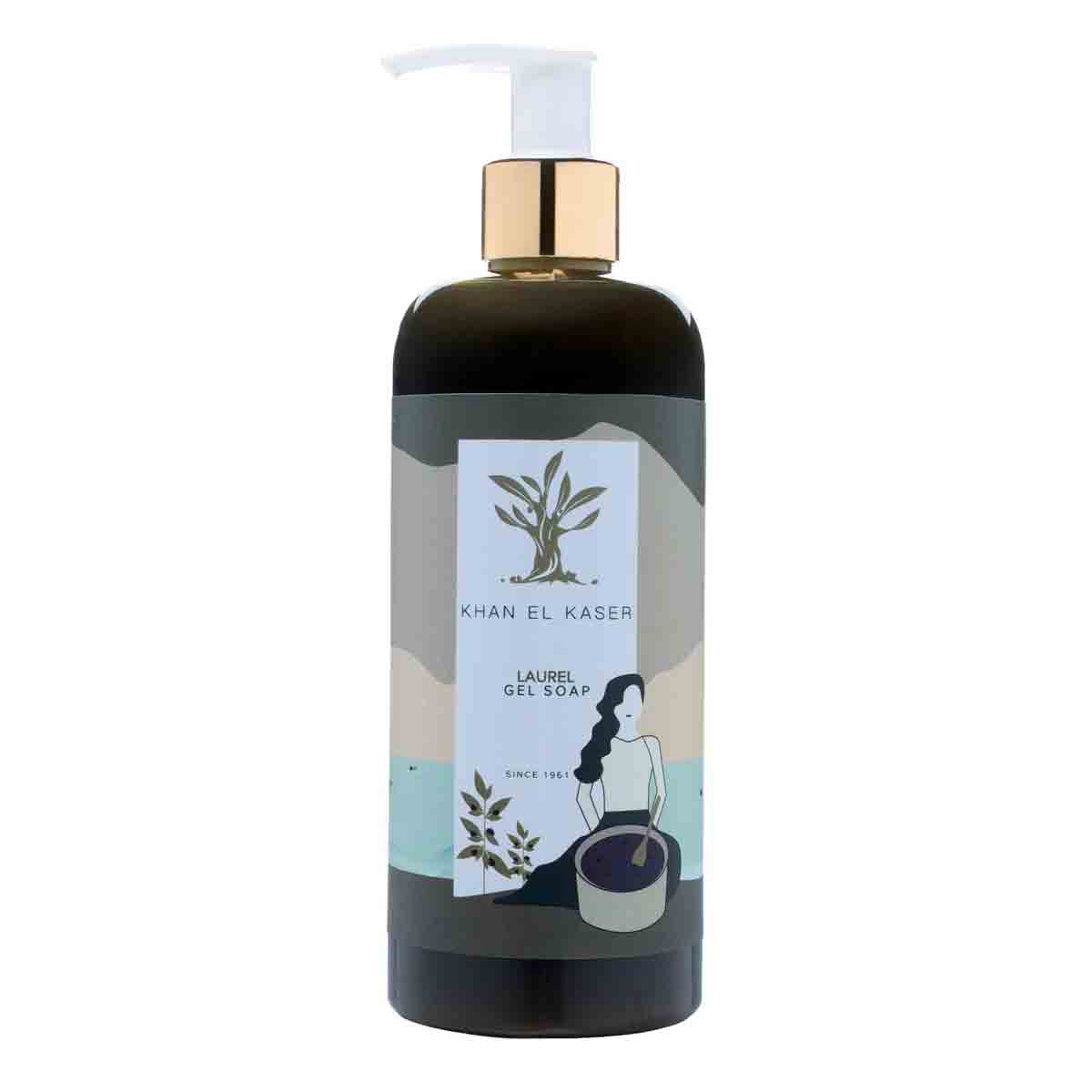 Attain Lasting Skin Hydration with Our Luxurious Gel Soaps in 30 Days or Your Money Back
Sale price
Dhs. 73.00
Regular price
Tax included.
38 people are viewing this right now

Guarantee safe & secure checkout
Estimated Delivery:10 Dec - 14 Dec

Free Shipping: in the UAE and Lebanon
Gel Soap - Laurel
Sale price
Dhs. 73.00
Regular price
Description
Active Ingredients
30-Day "Empty Jar" Guarantee
Shipping & Returns
Laurel gel soap cleanses and purifies without stripping the skin's natural essential oils as it has antiseptic, antibacterial and anti-fungal properties. The olive oil hydrates, moisturizes and nourishes dry, flaky skin. 
Follow this tip to guarantee the best results:

Can be used daily to wash the hands and body.
We believe in the power of our organic skincare products to transform your skin and boost your confidence. That's why we offer our 30-Day "Empty Jar" Guarantee - we're confident that you'll love our products as much as we do!
Here's how it works: if you're not completely satisfied with your purchase within 30 days of receiving it, simply return the empty jar, and we'll give you a full refund.
Yes, you read that right - even if you've used up the entire product, we'll still give you your money back!
We're proud of our products and stand behind their quality and effectiveness. We know that switching to organic skincare can be intimidating, but we're here to make it easy and risk-free for you. Our 30-Day "Empty Jar" Guarantee gives you the peace of mind to try our products and see the results for yourself.
So go ahead, give our products a try - we can't wait to hear about your transformation!
We're proud to offer fast and reliable shipping to all MENA countries, including Saudi Arabia, United Arab Emirates, Kuwait, Oman, Qatar, and Bahrain.
Your order will be delivered to your doorstep within 3 to 4 business days if you're in any MENA country, and 2 to 3 business days if you're in the GCC.
We want you to be completely satisfied with your purchase, which is why we offer a 30-day "Empty Jar" Guarantee. If for any reason you're not satisfied with your purchase, simply return the product within 30 days of purchase and we'll refund your money.
In addition, if you receive a product with any defects, we'll be happy to exchange it or provide a refund.
Reduces Inflammation
The citric acid in our moisturizing gel soap has anti-inflammatory properties that can help reduce skin redness and inflammation. Ideal option for sensitive skin, eczema and psoriasis.
Improves Skin Texture
Ascorbyl glucoside, a key ingredient in our gel soap, can help to improve skin texture and tone. Promotes collagen production and reduces the appearance of fine lines and wrinkles, making your skin look and feel smoother and more youthful.
Reduces Skin Dryness
Our moisturizing gel soap has a pH-balanced formula that helps maintain your skin's natural pH. When your skin's pH is out of balance, it can lead to dryness, irritation, and other skin issues.
Cleanses Your Skin Deeply
Our quick-foaming formulation is highly effective at cleaning the body without stripping the skin of its natural oils. Meaning enjoy a deep cleanse that removes dirt, sweat, and dead skin cells, while still leaving your skin feeling soft and moisturized. With regular use, you can expect your skin to feel cleaner and healthier than ever before.
Antioxidant Protection
Our moisturizing gel soap contains ascorbyl glucoside, a form of Vitamin C that is a powerful antioxidant. This means it helps protect your skin from damage caused by free radicals, which can lead to premature aging and other skin problems.
Eco-Friendly
Our gel soap is made with semi-natural ingredients that are gentle on both your skin and the environment. It is free from harsh chemicals, parabens, and sulfates and is packaged in a recyclable bottle
FAQ
What is gel soap?
Gel soap is a liquid soap with a thicker, gel-like consistency. It is typically packaged in a pump bottle and can be used for hand washing, showering, or bathing.
How is gel soap different from other types of soap?
Gel soap differs from other types of soap in that it has a thicker consistency and often contains added moisturizers and fragrances. It is also usually dispensed from a pump bottle, whereas bar soap is solid and liquid soap is runnier.
Isgel soap better than other types of soap?
Shipping cost is based on weight. Just add products to your cart and use the Shipping Calculator to see the shipping price.
We want you to be 100% satisfied with your purchase. Items can be returned or exchanged within 30 days of delivery.There is no one "best" type of soap because different types of soap are better suited for different skin types and personal preferences. Some people prefer gel soap for its ease of use and moisturizing properties, while others may prefer bar soap for its simplicity and lack of packaging waste.
Cangel soap be used for all skin types?
Gel soap can generally be used for all skin types, but it is very important to choose a formula that is appropriate for your skin type and concerns. Some gel soaps may contain ingredients that can be irritating or dry for some skin types, so read the label and do a patch test before using them
Isgel soap more expensive than other types of soap?
Gel soap may be more expensive than bar soap, as it often contains added moisturizers and fragrances. However, the cost will depend on the brand and specific product, and maybe affordable options are often available.
CanI use gel soap as shampoo?
Gel soap is not formulated to use as a shampoo and may not effectively cleanse hair. It is best to use a shampoo specifically designed for hair care.
How long does gel soap last?
Generally, a bottle of gel soap will last for several weeks to a few months of regular use.
Can I refill a gel soap bottle?
Some gel soap bottles may be refillable, but always check the label and manufacturer's instructions to ensure it's safe. Refilling a bottle with a different soap or cleaning product could lead to contamination or damage to the bottle.