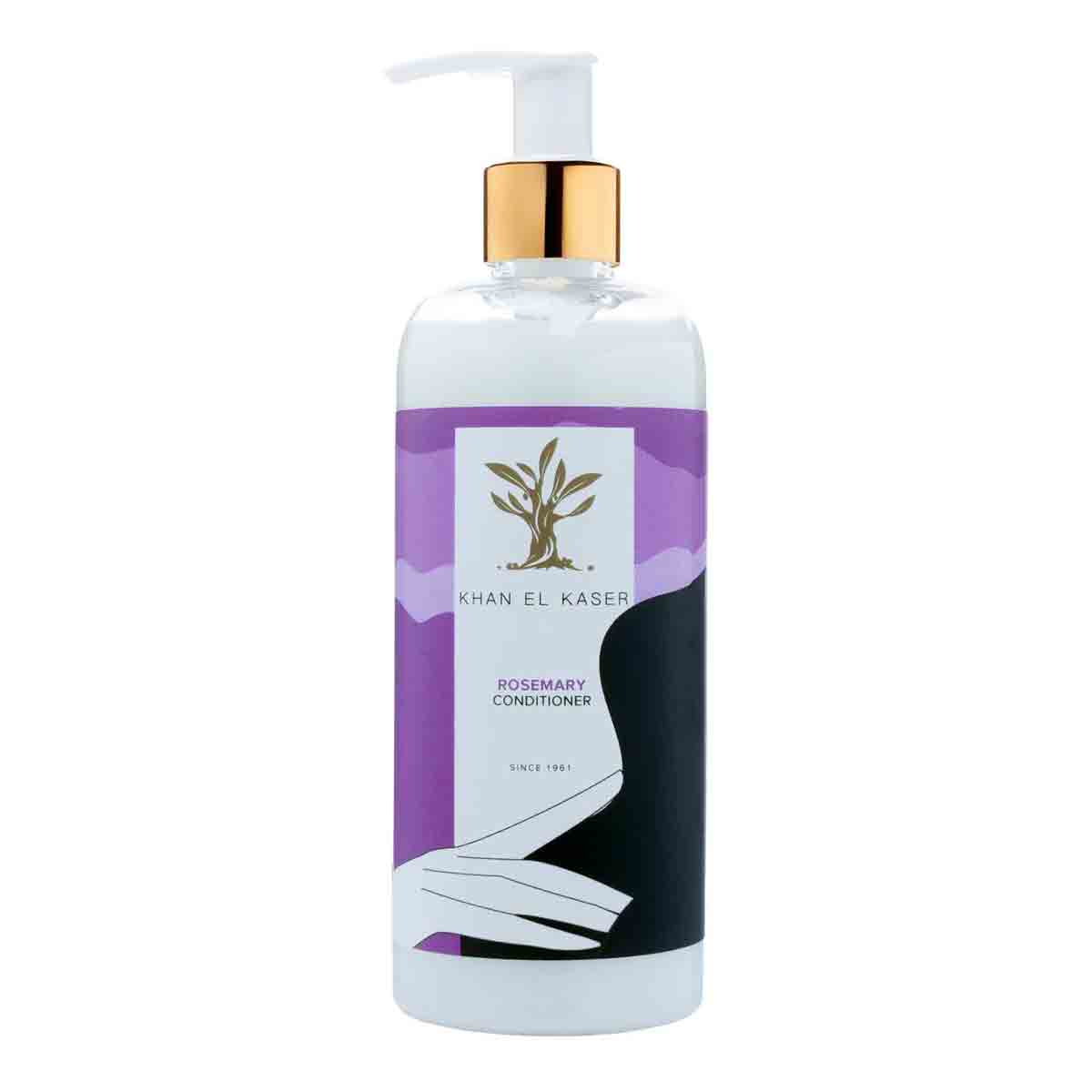 Get Healthier, Thicker, and More Manageable Hair with Our Aloe Vera and Amla Conditioner – See Results in Just 30 Days
Sale price
Dhs. 73.99
Regular price
Tax included.
25 people are viewing this right now

Guarantee safe & secure checkout
Estimated Delivery:08 Dec - 12 Dec

Free Shipping: in the UAE and Lebanon
Conditioner - Rosemary
Sale price
Dhs. 73.99
Regular price
Description
Active Ingredients
30-Day "Empty Jar" Guarantee
Shipping & Returns
Conditioner leaves a
protective layer
on top of each strand, protecting them against the environment and heat from hot water and styling tools.
Less damage
means your hair will look
silky
and
shiny for longer
.
Beyloun not only imparts softness, shine,
and luster to the hair, but also
provides nourishment, combats
dandruff, and offers anti-allergic
benefits.
After shampooing

, apply conditioner generously to hair, working through to ends

Wait 3-5 minutes

Rinse hair thoroughly.

Warning: Avoid contact with eyes.
330ml.

We believe in the power of our organic skincare products to transform your skin and boost your confidence. That's why we offer our 30-Day "Empty Jar" Guarantee - we're confident that you'll love our products as much as we do!
Here's how it works: if you're not completely satisfied with your purchase within 30 days of receiving it, simply return the empty jar, and we'll give you a full refund.
Yes, you read that right - even if you've used up the entire product, we'll still give you your money back!
We're proud of our products and stand behind their quality and effectiveness. We know that switching to organic skincare can be intimidating, but we're here to make it easy and risk-free for you. Our 30-Day "Empty Jar" Guarantee gives you the peace of mind to try our products and see the results for yourself.
So go ahead, give our products a try - we can't wait to hear about your transformation!
We're proud to offer fast and reliable shipping to all MENA countries, including Saudi Arabia, United Arab Emirates, Kuwait, Oman, Qatar, and Bahrain.
Your order will be delivered to your doorstep within 3 to 4 business days if you're in any MENA country, and 2 to 3 business days if you're in the GCC.
We want you to be completely satisfied with your purchase, which is why we offer a 30-day "Empty Jar" Guarantee. If for any reason you're not satisfied with your purchase, simply return the product within 30 days of purchase and we'll refund your money.
In addition, if you receive a product with any defects, we'll be happy to exchange it or provide a refund.
Prevents Hair Damage
Our conditioner contains natural ingredients such as Argan Oil and Vitamin E that work together to protect your hair from environmental factors, such as the sun, pollution, and harsh chemicals. The Vitamin E in our conditioner acts as an antioxidant that prevents hair damage.
Adds Shine and Softness
Behenyl Alcohol, Shea Butter, and Hydrolyzed Milk Protein in our conditioner work together to create a formula that hydrates, softens, and smooths hair, leaving it shiny and silky. The Behenyl Alcohol penetrates the hair shaft to soften it, while the Shea Butter and Hydrolyzed Milk Protein provide deep hydration and nourishment.
Protects Color-Treated Hair
Our conditioner contains natural ingredients that protect color-treated hair from fading and damage. Argan Oil and Shea Butter, in particular, are known for nourishing and protecting hair from UV damage and environmental stressors that can cause color to fade.
Helps to Manage Frizz
Our conditioner contains natural ingredients like Argan Oil and Shea Butter that help to smooth and tame frizz, making hair more manageable. Argan Oil penetrates the hair shaft to hydrate and nourish the hair, while Shea Butter helps to seal in moisture and reduce frizz.
Healthier and Stronger Hair
Our conditioner contains Hydrolyzed Milk Protein, penetrating the hair shaft to strengthen it from within. This protein also helps reduce breakage and split ends, making hair healthier and stronger.
Adds Volume and Thickness To Your Hair
Our conditioner contains natural ingredients that help to add volume and thickness to hair. The Shea Butter and Argan Oil in our conditioner nourish and hydrate hair while also providing weightless moisture. This can help create thicker-looking hair that is easier to style.
FAQ
What is a conditioner?
A conditioner is a hair care product that is applied after shampooing to improve hair's texture, shine, and manageability. It contains ingredients that help to moisturize and nourish the hair, such as oils, proteins, and vitamins.
How often should I use aconditioner?
It is generally recommended to use conditioner every time you shampoo your hair. However, if you have fine or oily hair, you may want to use it less frequently to avoid weighing down your hair.
Can I use conditioner on myscalp?
Conditioner is meant to be used on the hair, not the scalp. Applying conditioner directly to the scalp can cause buildup and make your hair feel greasy. However, some conditioners may contain ingredients that can help to soothe a dry or itchy scalp.
How long should I leave theconditioner in my hair?
The amount of time you leave the conditioner in your hair can vary depending on the product and your hair type. In general, it's recommended to leave the conditioner in for 1-3 minutes before rinsing it out.
Can conditioner be used as aleave-in treatment?
Some conditioners can be used as a leave-in treatment, but it's important to check the product label and instructions to see if they suit this use. Leave-in conditioners are designed to provide extra moisture and protection to the hair, and are typically applied to damp hair and left in without rinsing.
Can conditioners cause hairloss?
No, using a conditioner does not cause hair loss. In fact, using conditioner regularly can help to keep your hair healthy and prevent damage that can lead to hair loss.
Can I use conditioner oncolor-treated hair?
Yes, many conditioners are specifically formulated for color-treated hair. These conditioners help to protect the color and maintain its vibrancy while also moisturizing and nourishing the hair.