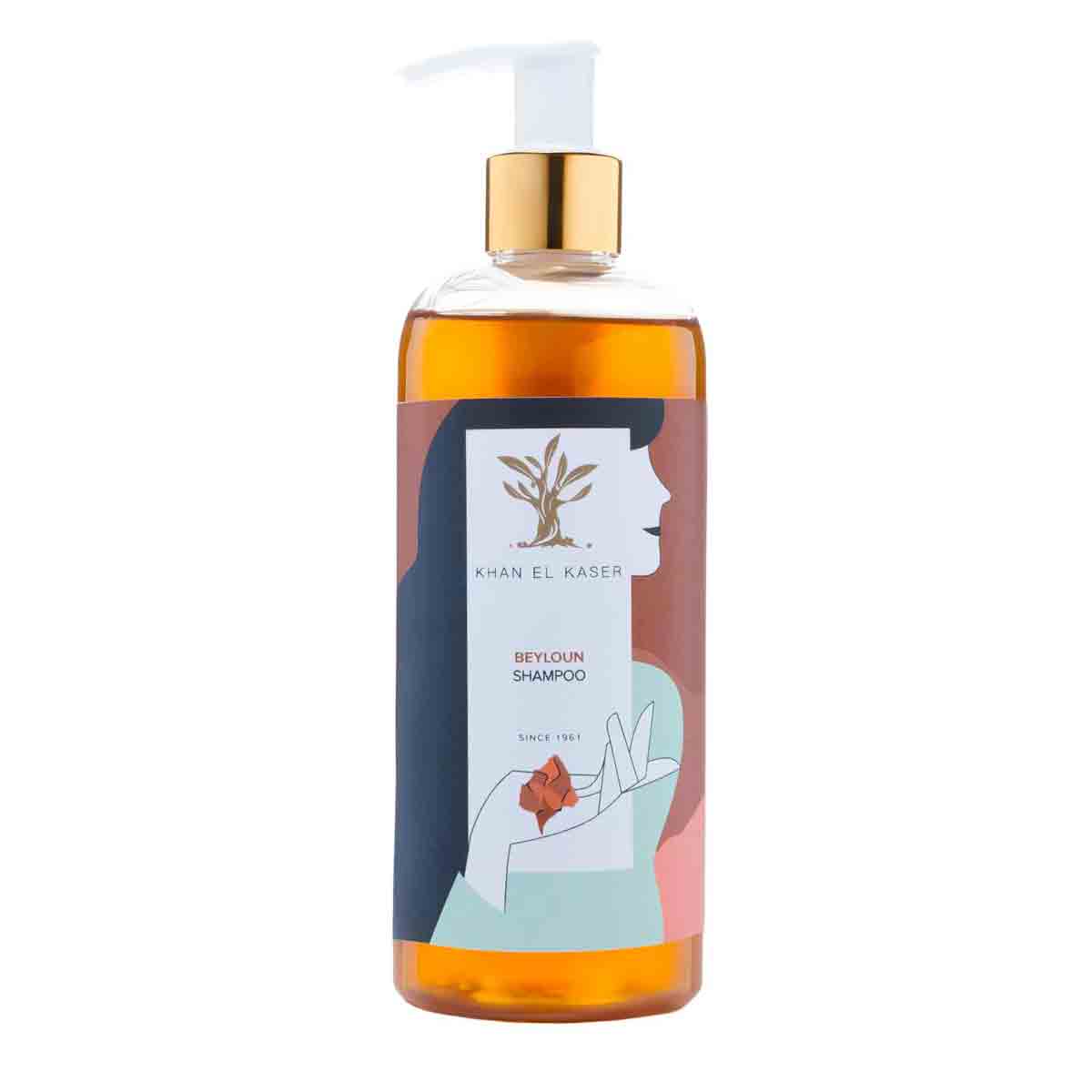 EliminateScalp Dryness Within 30 Days, or Your Money Back!
Sale price
Dhs. 73.99
Regular price
Tax included.
37 people are viewing this right now

Guarantee safe & secure checkout
Estimated Delivery:08 Dec - 12 Dec

Free Shipping: in the UAE and Lebanon
Shampoo - Beyloun
Sale price
Dhs. 73.99
Regular price
Description
Active Ingredients
30-Day "Empty Jar" Guarantee
Shipping & Returns
Experience the magic of Beyloun in achieving a harmonious balance for your hair. Say goodbye to oily or dry hair as we restore it to its natural state, all while preventing hair fall without the use of any harsh chemicals.
Achieve harmonious, balanced hair.
Restores hair to its natural state.
Prevents hair fall without chemicals.
How to Use:
Apply generously to wet hair, lather, then rinse.
Follow with conditioner.
330ml
We believe in the power of our organic skincare products to transform your skin and boost your confidence. That's why we offer our 30-Day "Empty Jar" Guarantee - we're confident that you'll love our products as much as we do!
Here's how it works: if you're not completely satisfied with your purchase within 30 days of receiving it, simply return the empty jar, and we'll give you a full refund.
Yes, you read that right - even if you've used up the entire product, we'll still give you your money back!
We're proud of our products and stand behind their quality and effectiveness. We know that switching to organic skincare can be intimidating, but we're here to make it easy and risk-free for you. Our 30-Day "Empty Jar" Guarantee gives you the peace of mind to try our products and see the results for yourself.
So go ahead, give our products a try - we can't wait to hear about your transformation!
We're proud to offer fast and reliable shipping to all MENA countries, including Saudi Arabia, United Arab Emirates, Kuwait, Oman, Qatar, and Bahrain.
Your order will be delivered to your doorstep within 3 to 4 business days if you're in any MENA country, and 2 to 3 business days if you're in the GCC.
We want you to be completely satisfied with your purchase, which is why we offer a 30-day "Empty Jar" Guarantee. If for any reason you're not satisfied with your purchase, simply return the product within 30 days of purchase and we'll refund your money.
In addition, if you receive a product with any defects, we'll be happy to exchange it or provide a refund.
Promotes hair growth
Our shampoos contain
ingredients that improve blood flow to the scalp, promoting healthy hair
growth.
Reduces dandruff
The natural ingredients in our shampoos, such as aloe vera, can help to reduce dandruff and soothe an itchy scalp.
Adds shine to hair
Our shampoos contain ingredients like argan oil and shea butter that can give your hair a healthy, shiny look.
Prevents color fading
Our shampoos contain ingredients that can help to prevent color fading, keeping your hair vibrant and shiny for longer.
Safe for all hair types
Our shampoos are safe for use on all hair types, from curly to straight, fine to thick.
Free from harmful chemicals
Our shampoos are free from harmful chemicals like sulfates and parabens, making them a healthier choice for your hair and scalp.
FAQ
Whatis shampoo, and what does it do?
Shampoo is a hair care product that is used to clean the hair and scalp. It removes dirt, oil, and buildup, leaving the hair clean, soft, and shiny.
Howoften should I shampoo my hair?
Shampooing frequency depends on several factors, including hair type, texture, and lifestyle. Generally, it is recommended to shampoo your hair every two to three days for normal hair, while oily hair may require daily washing, and dry or curly hair may only need to be washed once a week.
CanI use shampoo on coloured hair?
Yes, there are shampoos specifically formulated for color-treated hair. Look for products that are labelled as "color-safe" or "color-protecting" to prevent fading and maintain vibrancy.
Can I use shampoo on my skin?
While shampoo is designed for use on the hair and scalp, it can also be used on the skin in a pinch. However, it may be too harsh for sensitive or delicate skin and can cause irritation.
Arenatural shampoos better than conventional shampoos?
Natural shampoos are made with ingredients that are derived from natural sources, whereas conventional shampoos may contain synthetic ingredients. While natural shampoos may be better for those with sensitive skin or allergies, they may not always be as effective as conventional shampoos. Choosing a shampoo based on your needs and preferences is best.
CanI use shampoo to remove hair dye?
Shampoo alone is not strong enough to remove hair dye. Instead, you may need to use a clarifying or color-removing shampoo or seek professional help from a hairstylist.
Howmuch shampoo should I use?
The amount of shampoo needed depends on the length and thickness of your hair. A general rule of thumb is to use a quarter-sized amount for short to medium hair and a golf ball-sized amount for long hair.